j.g. lewis
original content and images ©j.g. lewis
a daily breath...
A thought du jour, my daily breath includes collected and conceived observations, questions of life, fortune cookie philosophies, reminders, messages of peace and simplicity, unsolicited advice, inspirations, quotes and words that got me thinking. They may get you thinking too . . .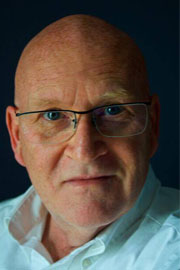 I'm like a pencil;
sometimes sharp,
most days
well-rounded,
other times
dull or
occasionally
broken.
Still I write.
j.g. lewis
is a writer/photographer in Toronto.

follow on social media
keep in touch
Enter your email to receive notification of significant posts. Don't worry, I won't clog up your inbox or sell your data
logical and chronological
archives
Take your water where it flows the easiest . . .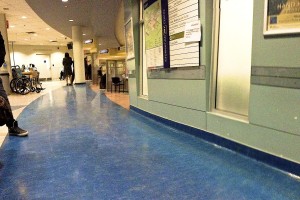 Of Patience and Pain
Saturday night in the ER, it could be 11 or
thereabouts. Time matters not when you are
waiting. Each visitor here has a purpose,
they would not be here had they not. Incessant
florescent lighting obliterates all time. It
could be morning, as easily as it is night.
Settling into chairs of modicum comfort, we wait.
Mothers clutch screaming children, a husband
and a wife, not speaking. Who knows what each
is feeling? Minutes pass slower, punctuated by
coughing and crying. Conversations about nothing,
ailments and symptoms. Disease. I am here, alone.
Why bother someone else with a pain I cannot
control; a pain only I can explain. It is personal.
We all sit, amidst yesterday's newspaper and
someone else's problems. We muster the patience
to deal with the sickness, the boredom, the pain,
and the antiseptic scent of helplessness.
An elderly couple sits, three hours now, immune
to the commotion of reckless drunks with bloody
noses. They are quiet, respectful. More people come
and go. And wait. Gradually others take their turn, as
the rest of us wait, not knowing when our time
will come. We hope it is soon, but know it is not.
The elderly gentleman does not remove his hat. She,
tired and hurting, rests her head on his shoulder. He
is her strength. He is there for her, as always and now.
At one point he stands, takes her arm and guides
her to the washroom. He waits outside, as if guarding
his cherished possession. She is there for him. Always.
All those hours in the ER, he held her hand the
entire time. I know nothing of her ailments or
of their history, but I recognize, can plainly see,
all that is there. Love. In his palm, it is in their
lives. A type of love I do not own, perhaps a kind
of love I might have known. Not here.
This couple, a lifetime of love that keeps them
holding hands, in sickness and in health. Closer
now. Till death do them part. Patience, even
through the commotion of the ER and all they
have experienced in life. Love. Time matters
not, when you have the patience required.
clarify your values
simplify your life