j.g. lewis
original content and images ©j.g. lewis
a daily breath...
A thought du jour, my daily breath includes collected and conceived observations, questions of life, fortune cookie philosophies, reminders, messages of peace and simplicity, unsolicited advice, inspirations, quotes and words that got me thinking. They may get you thinking too . . .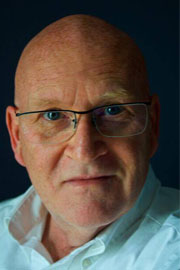 I'm like a pencil;
sometimes sharp,
most days
well-rounded,
other times
dull or
occasionally
broken.
Still I write.
j.g. lewis
is a writer/photographer in Toronto.

follow on social media
keep in touch
Enter your email to receive notification of significant posts. Don't worry, I won't clog up your inbox or sell your data
logical and chronological
archives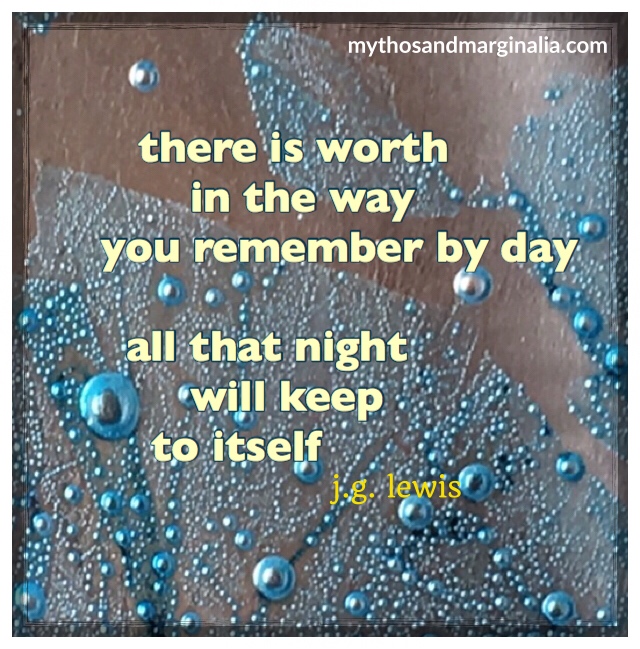 sleep
      perceived value
    otherworldly delights
rest upon familiar pillows
       one in the same
     and you can't know
       where the mind goes
or whom your images
         may touch
     there is worth
        in the way
   you remember by day
      all that night
           will keep
        to itself
07/03/2018                          j.g.l.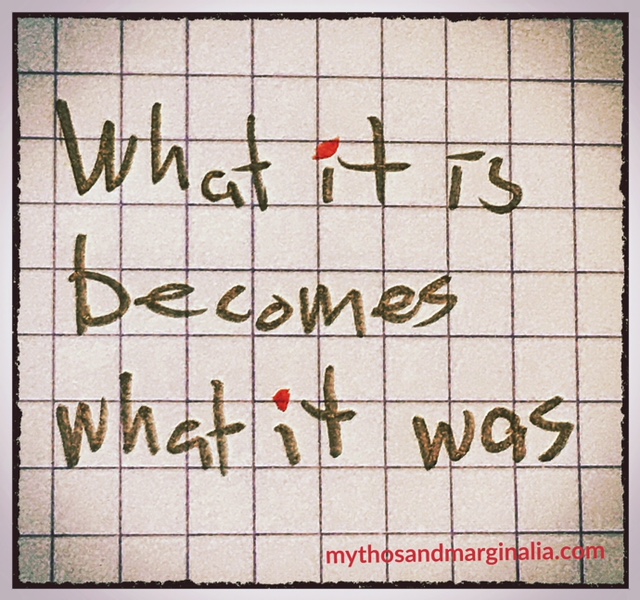 I seem to forget how quickly
everything, in this age of instant,
becomes the past.
Random thoughts, photographs,
journal entries, grocery lists, facts,
fashion and faith captured in the
moment will soon only represent
history.
What it is becomes what it was.
Our memory banks are brimming,
perhaps more eventful than the
current account of our lives.
The past affects the present, now
becomes when, even if we try to
do it all again.
We can't relive the past; it has passed.
How do we deal with change when it
happens again and again? You can't
prepare when you don't know what is
there. You can only go with the flow.
This summer, in an attempt to
keep up or catch up, I will post
thoughts as they come to mind, or
dig into older notebooks without
regard for place or time.
It might be easy, it may get harsh,
but it will be my current reality.
Honesty, flaws and all, with no
time to edit and not enough time
to forget it.
Not all of my activity will appear
right here. You can have a look at
Instagram, every once in a while,
for night thoughts, a daily breath,
or the occasional smile.
      #justhowitwas
07/02/2018                                           j.g.l.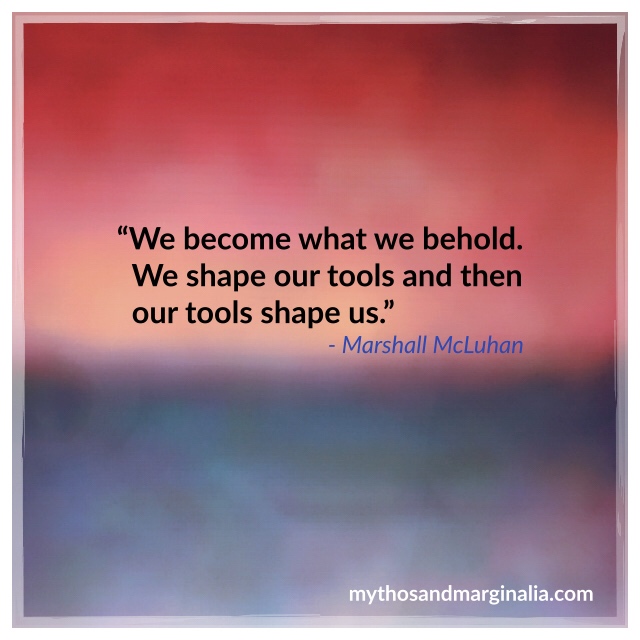 We are shaped by our environment.
Where we live, the places we call home, offer inspiration and opportunities for growth.
The everyday education we receive becomes the wisdom we know.
We learn, and we love, where we are.
I live in Canada.
I have learned a great deal just by being here.
My history is rooted in that of this country.
It is where I am, and where I am from.
I know no other country, not in this way, but I am proud to call my country my home.
I am Canada, as much as it is me.
The country is as flawed as I am, but we all keep working to make this a better place for all of us; those who were born here, and those who arrive here, and make this their home.
Today is Canada Day.
Today is a great day to call this country home.
07/01/2018                                      j.g.l.