j.g. lewis
original content and images ©j.g. lewis
a daily breath...
A thought du jour, my daily breath includes collected and conceived observations, questions of life, fortune cookie philosophies, reminders, messages of peace and simplicity, unsolicited advice, inspirations, quotes and words that got me thinking. They may get you thinking too . . .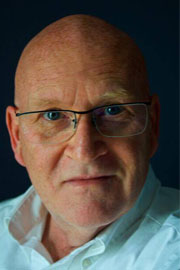 I'm like a pencil;
sometimes sharp,
most days
well-rounded,
other times
dull or
occasionally
broken.
Still I write.
j.g. lewis
is a writer/photographer in Toronto.

follow on social media
keep in touch
Enter your email to receive notification of significant posts. Don't worry, I won't clog up your inbox or sell your data
logical and chronological
archives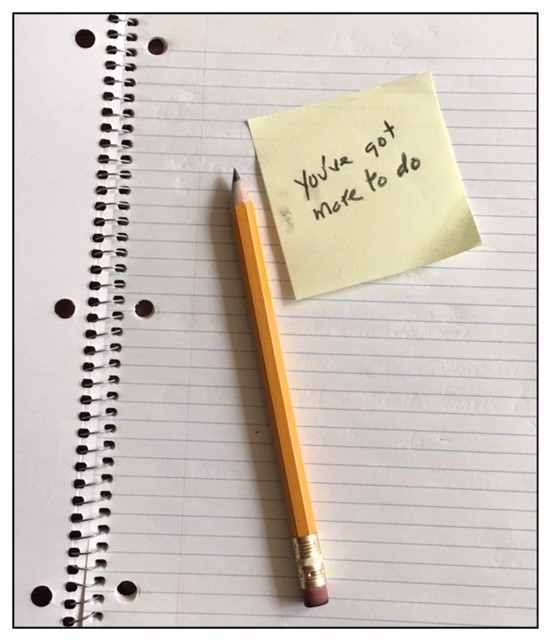 I was resting on a lazy afternoon last week, drifting in and out with TEDtalks streaming, (as it often does) when a voice, or a phrase, took hold of my consciousness.
'You've got more to do.'
I didn't listen much further to the message, mantra, or the moral of the speaker's presentation, but this phrase immediately got me thinking.
I do have more to do. Hell, I've got a lot to do.
Then a bigger thought: why aren't I doing them; it. More.
I keep a list on a scrap of blue paper inside the cover of my dayplanner, separated into several columns depending on urgency or importance. I've got projects and plans on the go (some in dire latency), several manuscripts in various stages of undress, and a mouthful of commitments and obligations. Occasionally I will even add a couple of items, or erase a line from the page when it is completed. It does get messy.
About a month back I even took a fresh scrap of paper, reprinted the blue list, and tried to get organized with the intention of jumping back on track as soon as I returned from a much-needed vacation.
I even added a couple of tasks while on holidays.
A few weeks later, I actually moved a project from one column to another after spending three glorious days doing nothing else but writing and editing work that desperately needed the time and attention.
But I haven't taken it any further. I've still got more to do
There is one particular issue that is, and has (for months now), tarnished my capacity to do what I need and want to do. The tendrils of this hindrance have legal implications, trust issues weighed down by questions of culpability, ignorant assumptions and misunderstandings, and it continues to move at the speed of bureaucracy.
I deal with it. Lately, it seems that it is all I have been dealing with.
I know the necessity of putting the work in and getting my ducks in a row, and I've always been good at compartmentalizing and know what is required, but this one serious and suspiciously protracted issue has taken up too much of my bandwidth.
Just keeping up with my obligations and maintaining commitments to my self, leaves little room for anything else.
And, I've sill got more to do.
I printed the message on a sticky note, and placed it on the first page of a brand new scribbler (it's always easier to begin or continue anything on a fresh page). I even pulled out a big sturdy pencil and readied myself to get going or planning, my next step.
Then I stared at it.
I'm still staring at it.
'You've got more to do'.
This reminder hits on so many levels — long-term or immediate, personally or professionally, singularly or holistically — that I could create a flow chart indicating the importance of each task, or the order in which they must be completed. I also know that would simply take up time (read procrastinating) where I should be doing something.
I've got more to do.
We've all got places we want to see, books we need to read, relationships to nourish or mend, career goals, fitness or wellness objectives, things to repair or replace, and activities and events to attend. Finding time, inspiration, and cash, is not always easy. Let's face it; it is easier to find excuses than it is reasons why you should be doing more.
Still, you know you need to do more.
So why aren't you?
© 2019 j.g. lewis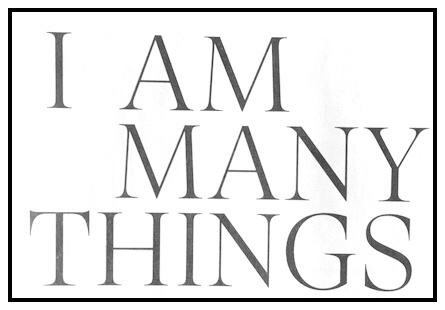 Our identity is as much who we are, as who we want to be.
Who we are; it's complicated (I know I am) and every once in a while we need to remind ourselves of what makes us unique, interesting, desirable, and worthy.
I am so many things; defined as much by what I do as what happens to be.
I am, above all else, a father. The aspects of that role alone change, and will continue to change, as time passes. The importance is not lost on me, nor is it expected.
I am a brother. I am an orphan of sorts. I am a friend. I am a lover. I am an individual, but I am part of something quite magnificent.
I am not alone.
I don't subscribe to a particular religion, but I do have faith. I won't simply cop out and say I am spiritual; I was raised Christian and I do not know enough about the alternatives, so, right now, it is what I know.
I am open to change.
I am Canadian. I was born here; it is what I have always known.
I am curious. I am kind. I am present.
I am aware.
I am a poet and I am a writer. I choose to differentiate because the roles are not interchangeable, and I will flip back and forth depending on the mood or the muse. Words do not limit me.
I am who I am, more than what I am.
I am a historian in as much as I've learned the lessons of the past will, often, temper decisions I make about the future. I am here, and I will not go back there.
I am flawed, at times fucked up, yet I see my shortcomings as opportunities to heal, to change, and to be more understanding of those who, like me, can easily be led astray (curiosity does have consequences).
I am a sinner, and not purposely so. Perhaps "survivor" would be more apt. I have done what I needed to do.
I am grateful, and I am ashamed.
I am myself.
I am a man, but more so; I am human.
I am a possibility.
I am many things. More importantly, I could be more.
© 2019 j.g. lewis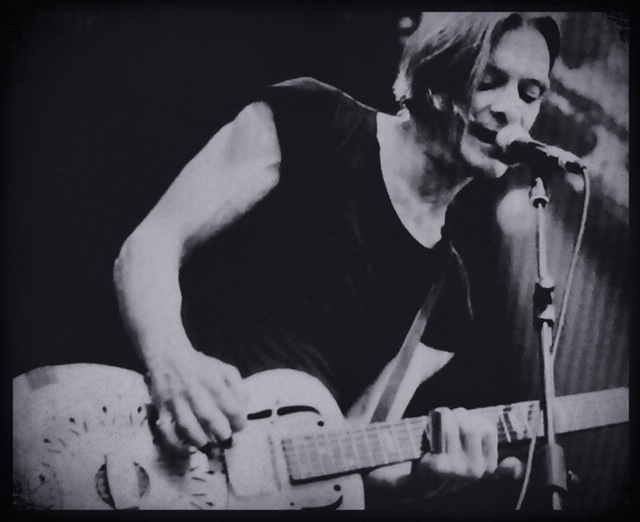 I have been listening to the blues a lot lately. It's music I've always enjoyed to a degree, but with a greater interest over the past months than I have for decades, if ever.
This is pure, honest music with several distinct avenues, and history is full of amazing artists who have shaped what we listen to now.
It's music I need to hear more of. It is music I need to know more about.
Lately I've been listening to one musician in particular, a songwriter I was drawn to when I heard a tune off his first album in 1992 on MTV. At that time, I had no idea I'd be craving to hear more of his music, almost 30 years later, as I am right now.
Chris Whitley was the real deal, with the sweetest voice, who played the guitar as naturally as he breathed. It wasn't accomplished 'guitar-god' musicianship, authentic rhythmic picking and strumming. The man knew his way around a National steel guitar. At times with a shade of alt rock, Whitley played the blues, and you feel it as you would Muddy Waters, Howlin' Wolf, or Robert Johnson.
It's that natural.
Lyrically, the skinny Texan paints a landscape of hardship and humanity like few songwriters of his generation can, or have.
I've been digging this dead man's blues.
Whitley, sadly, died of lung cancer in 2005 at the age of 45.
There are more than a dozen albums to his credit from a 25-year career, and I've been trying to find them.
I lost my copy (and lament the loss) of the Living With The Law, the compact disc I purchased in '92. That album earned the man two Billboard top forty entries, and it was, easily, his most commercially-success effort. He was respected by so many musicians, and mourned by many more after his passing.
I picked up his second album, Din of Ecstasy somewhere in my travels this year, and I lucked out in finding a copy of Terra Incognita last week. I've been searching the bins, regularly, at Dead Dog Records, and Sonic Boom, even both locations of Into the Music when I was in Winnipeg a month ago, and I'm on a mission to find as much of his music as I can.
You can find a significant body of his work on You Tube, even a few complete albums, but I, as a semi-serious collector, want tangible, tactile recordings; vinyl or compact disc.
Of particular interest are the acoustic albums, but, right now, I'm pleased to find anything.
It's rare that I would become this fanatical about one particular artist, but Whitley's music is that good, that original, and that scarce.