j.g. lewis
original content and images ©j.g. lewis
a daily breath...
A thought du jour, my daily breath includes collected and conceived observations, questions of life, fortune cookie philosophies, reminders, messages of peace and simplicity, unsolicited advice, inspirations, quotes and words that got me thinking. They may get you thinking too . . .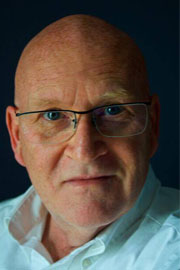 I'm like a pencil;
sometimes sharp,
most days
well-rounded,
other times
dull or
occasionally
broken.
Still I write.
j.g. lewis
is a writer/photographer in Toronto.

follow on social media
keep in touch
Enter your email to receive notification of significant posts. Don't worry, I won't clog up your inbox or sell your data
logical and chronological
archives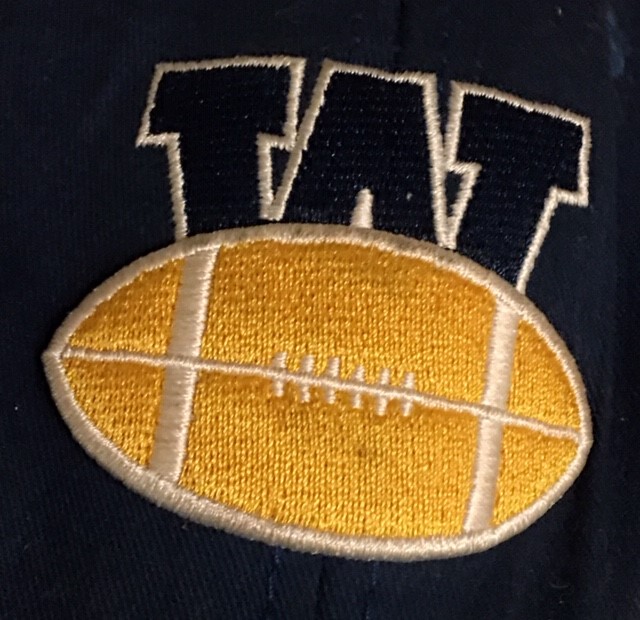 My team won last Sunday.
The Winnipeg Blue Bombers handily defeated the Hamilton Tiger Cats 33 – 12 in the Canadian Football League's Grey Cup final. I was proud. It has been 29 years since the team could call themselves champions.
I haven't really followed the Bombers much since I moved from Winnipeg five years ago. In fact, this was the first game I had watched on television all year. When I lived in the city I used to catch all, or most, of the team's games on CJOB radio. I used to know the names of the offensive and defensive line. I knew the coaches, and became familiar with the team's strengths and weakness. Occasionally I saw a glimmer of hope, but each season I would be ultimately become disappointed with the performance.
Still, I remained a fan. Blue Bombers fans are nothing, if not loyal. We call it prairie pride.
Football is an easy game to follow on the radio. I grew up listening to the games with my father. I presume the Bombers were his team as well; he grew up in that city. I was raised two hours down the highway. The Bombers were the pride of the province and, for the longest time, the only professional team.
Winnipeg is a city near and dear to my heart. I lived there almost half of my adult life. I went to university in the city of about 700,000. My daughter was born there, and I moved back and forth between Brandon and Winnipeg a couple of times. Then I moved to Toronto.
I'm still a Bombers fan, however. I still have an affinity for the province, and Sunday's big win was good for the city of Winnipeg. They were celebrating with a parade through downtown yesterday.
But, there hasn't been a lot of good news coming out of the Manitoba capital lately. The murder rate is sky high, just shy of the record 41 murders in 2011. There is still more than a month left in the year. A rash of violent liquor store robberies has put the city into the national news, and a mix of heroin, meth and opioids like fentanyl and carfentanil are taking a toll on the hearty prairie city. Public safety is not what I remember it to be.
I visited the city in June, and was warned by a few people not to venture out at night, as I planned. Often, in whichever city or town I happen to visit, I will head out with my camera to photograph the local landscape. This past Winnipeg visit, I was especially interested in capturing changes to a city I had not been to for a couple of years.
"The streets are not safe, especially at night," I'd written in my journal.
It was sad, really, to see or feel the disintegration of a place I had thought of as home. Violence and drugs are now common elements in any urban environment, but I used to think it was more obvious in larger centres like Toronto. It is a reality everywhere.
I'm hopeful the football victory will help heal the damaged psyche of the city. The record of a professional sports franchise is not something you can (or should) count on, but maybe the Bomber win will give citizens something positive to talk about.
Maybe, like the Bombers, the fortunes of the city can be turned around. Let's hope it doesn't take as long.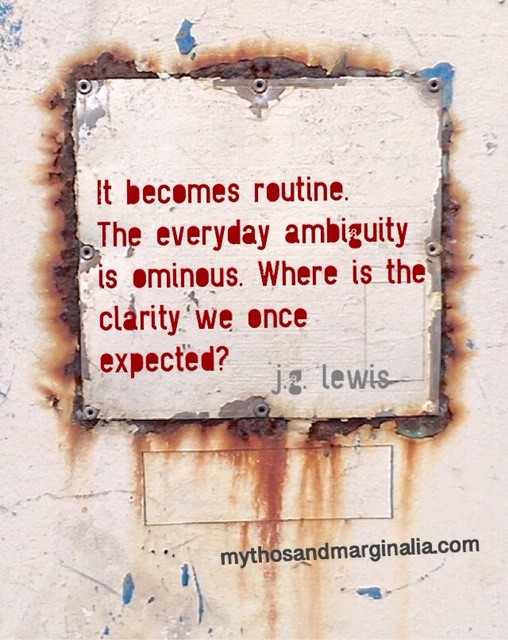 How can we decipher
messages not intended to
be understood? Spoken or
implied, there must be meaning
in the recurring madness,
so much so that we fail to notice.
It happens. Mixed messages.
It becomes routine.
The everyday ambiguity
is ominous. Where is the
clarity we once expected? Who
has time to define
what they mean, when we
obviously do not comprehend the
questions, let alone an answer.
We cannot think clearly,
if they do not speak clearly.


11/26/2019                                     j.g.l.
11/26/2019 j.g.l.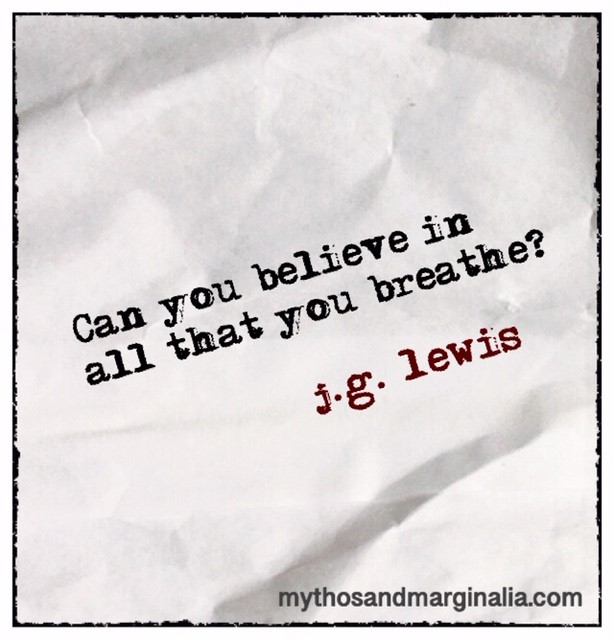 Do you believe all
you are told, or see?
Can you believe everything
you believe, really. . .
the morals and mantras,
the stuff in your head, the
lessons you've learned time
and again?
What is your truth, what do
you feel? Is what you remember
all that is real?
Is that enough?
Is that everything you need?
Can you believe in
all that you breathe?
11/25/2019                                           j.g.l.