j.g. lewis
original content and images ©j.g. lewis
a daily breath...
A thought du jour, my daily breath includes collected and conceived observations, questions of life, fortune cookie philosophies, reminders, messages of peace and simplicity, unsolicited advice, inspirations, quotes and words that got me thinking. They may get you thinking too . . .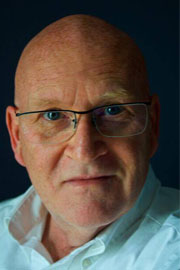 I'm like a pencil;
sometimes sharp,
most days
well-rounded,
other times
dull or
occasionally
broken.
Still I write.
j.g. lewis
is a writer/photographer in Toronto.

follow on social media
keep in touch
Enter your email to receive notification of significant posts. Don't worry, I won't clog up your inbox or sell your data
logical and chronological
archives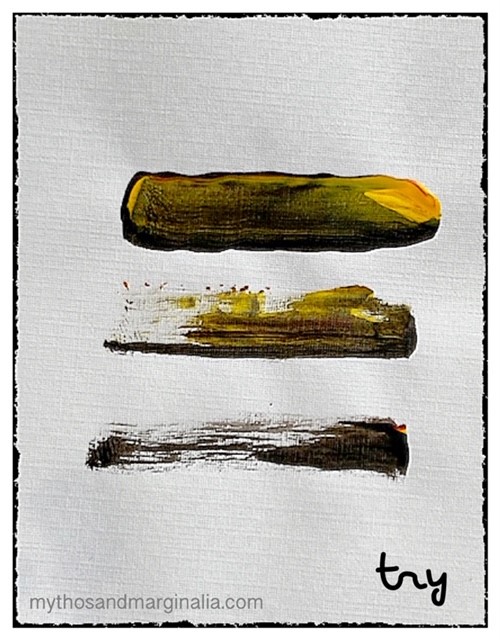 at first
tentative
be decisive
try
09/02/2020                                     j.g.l.
09/02/2020 j.g.l.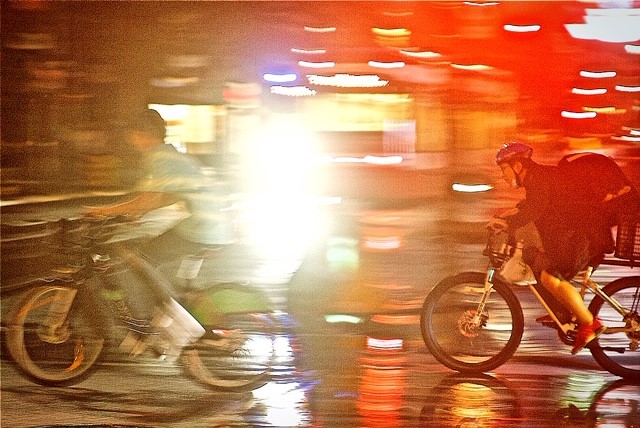 There is nothing as inspiring as a blank page.
When you begin something new, there is always potential to discover. You learn more about yourself each time you begin a new project.
This past August was my blank page.
I needed a creative boost, I needed to inspire myself and get out of this pandemic dysthymia that has been weighing heavily on all our shoulders. I needed to see, or rediscover, what I could do (or what I needed to work on).
So, each day this past month I immersed myself in the creative process. I wrote, I painted, and I carried my camera with me as I walked throughout the city. Artistically speaking, the camera has always been my first love. I also rediscovered my paint box.
I had no goals in August – no deadlines to meet or results to achieve – and didn't even keep track of what I had accomplished. I just did what I enjoyed and took time to myself. I looked closely at the details, I looked around as much as I searched within. I spent time with my art.
I took joy in capturing moments as they sped on by, as life does. By taking the time with my art I was able to slow life down just a little.
Art is life.
Life is art.
I live with it.
j.g. lewis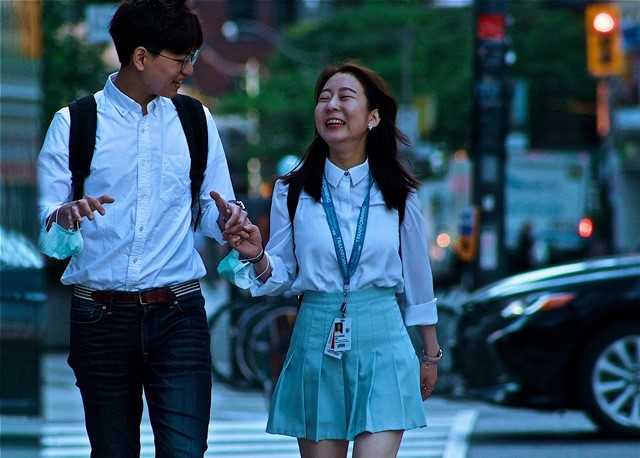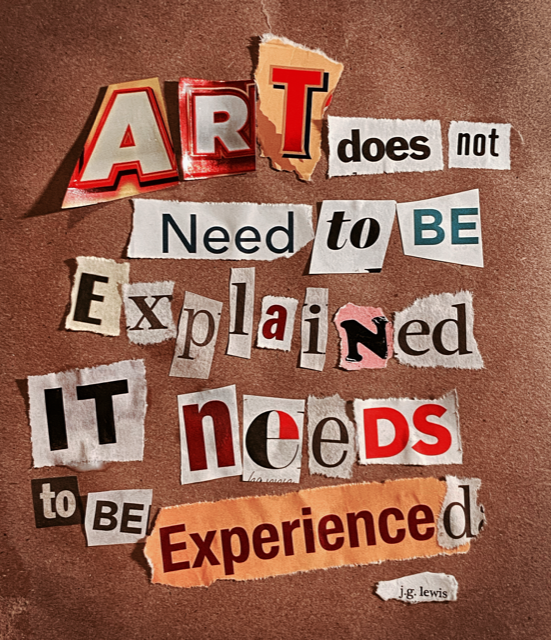 By design or by default, art is devised to define, or delineate, the reality of our time and the humankind it represents.
You cannot (therefore should not) take for granted the art that surrounds you. In any state there is an increased perception of life.
Art is life. Life is art.
Live with it.
Art does not need to be explained, it needs to be experienced.
Be open to the experience. There are no excuses.
Do not question the why, or the how, or when.
Look at it from all angles. Art is as subjective as it is relative, it need not be serious (but can be); there is a fine line between the obvious and the obtrusive.
Art is open to mindful interpretation whether romantic or reckless, concrete or abstract, physical or visual. Art confronts your emotions as much as it soothes your soul. It moves you forward.
It is spiritual.
Art is meditation, mediation between all that is unsettled in your heart and everything you find comfort in.
Do not ignore or overlook your art; it is what you are and all you can be, if allowed the presence and place it deserves.
09/01/2020                                               j.g.l.