j.g. lewis
original content and images ©j.g. lewis
a daily breath...
A thought du jour, my daily breath includes collected and conceived observations, questions of life, fortune cookie philosophies, reminders, messages of peace and simplicity, unsolicited advice, inspirations, quotes and words that got me thinking. They may get you thinking too . . .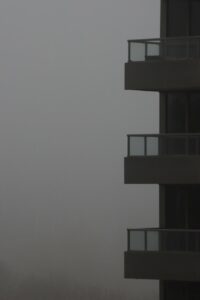 Morning fog limits perspective.
As much surprise as wonder,
as isolating as illuminating,
we naturally want to see further.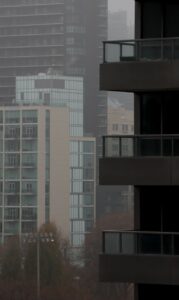 Your vantage point stays the same.
Captivated throughout the day,
you may well stand where you are,
only the focal point broadens.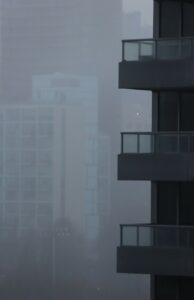 Daylight eventually finds its way,
you can easily see the difference.
Darkness will come, it always does,
the view will be different tomorrow.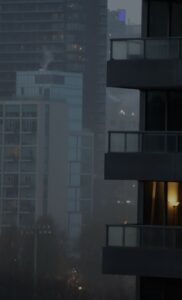 11/28/2022                                                                                                                                                                                        j.g.l.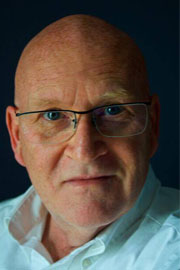 I'm like a pencil;
sometimes sharp,
most days
well-rounded,
other times
dull or
occasionally
broken.
Still I write.
j.g. lewis
is a writer/photographer in Toronto.

Follow on social media
Keep in touch
Enter your email to receive notification of significant posts. Don't worry, I won't clog up your inbox or sell your data
logical and chronological
archives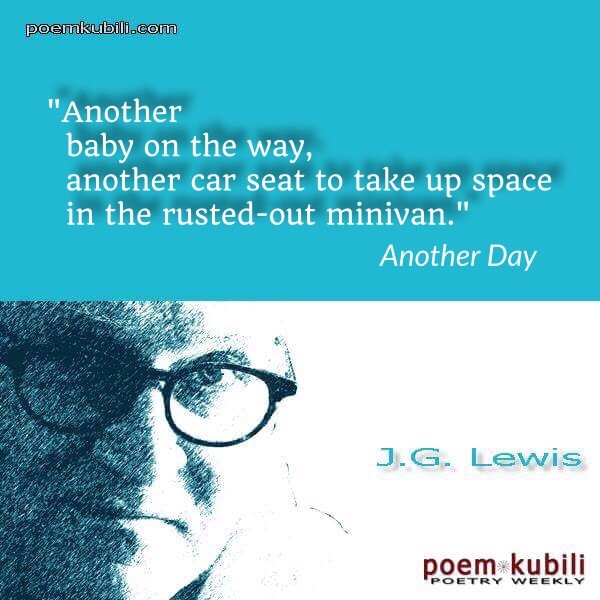 Desiderata coffee mug
resting within reach.
Another day. Dashboard Jesus
looks out
across the 401.
Morning commute rarely fun.
GOD IS MY COPILOT
bumper sticker
signaling codependency required
to deal with the reality
of commuter traffic or life
in general. GO PLACIDLY
AMID THE NOISE AND HASTE
A need
to get to work
to get out
from under the weight of debt
and delusion. STRIVE TO BE HAPPY
Gas gauge shows empty. Faith tested
each turn of the way.
Luck is not something ever
to be counted on. YOU
ARE A CHILD OF THE UNIVERSE
Slave to a mortgage. Another day.
Another
baby on the way,
another car seat to take up space
in the rusted-out minivan.
SPEAK YOUR TRUTH QUIETLY
AND CLEARLY Who is listening
to the lachrymose fragility
of a man crumbling from the inside,
prone to depression and
insolvent insecurity. FOR ALWAYS
THERE WILL BE GREATER AND
LESSER PERSONS
THAN YOURSELF
Another day. A sense of dissatisfaction,
a failed duty to his Father,
his family, and hiding it all behind
the Holy book and a promise
MANY FEARS ARE BORN OF FATIGUE
AND LONELINESS He is tired of
not feeling the wealth
of spirit or enough love
for himself, let alone
the Lord. THEREFORE
BE AT PEACE WITH GOD
WHATEVER YOU CONCEIVE HIM TO BE
AND WHATEVER YOUR LABORS AND
INSPIRATIONS. Pray for the strength
to make it through
another day.
©2017 j.g. lewis
The deepest bow to Max Ehrman and his beautiful Desiderata, evermore prose that reminds and inspires.
And yes, I borrowed freely. Deep peace.
Poem Kubili is an international
companionship of poets with
a common love of writing and
reading poetry. To read more of
of the group's collected works
visit poemkubili.com
Posted in A daily breath
-->