j.g. lewis
original content and images ©j.g. lewis
a daily breath...
A thought du jour, my daily breath includes collected and conceived observations, questions of life, fortune cookie philosophies, reminders, messages of peace and simplicity, unsolicited advice, inspirations, quotes and words that got me thinking. They may get you thinking too . . .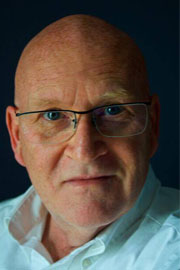 I'm like a pencil;
sometimes sharp,
most days
well-rounded,
other times
dull or
occasionally
broken.
Still I write.
j.g. lewis
is a writer/photographer in Toronto.

follow on social media
keep in touch
Enter your email to receive notification of significant posts. Don't worry, I won't clog up your inbox or sell your data
logical and chronological
archives
                    refusal
she insists
on finding beauty
     in my madness
a lover, yes
she will not be turned away
         yet I, in my cowardice
         refuse
         her longing
refuse to accept
linear and lyrical poetry
consistency
gentle ways
deep caring eyes
               yet
all I see is compromise
I say I dream
she says she understands
                   how
is that possible
if I don't
              and don't want to
conversations
                   between the lines
more pronounced
or definite
     daydreams mid-sentence
     even I
can't interpret 
                           not
                           wanting
                           the responsibility
  I refuse distractions
             unable to look
beyond a certain end
      below the surface
past bruises and invisible scars
       I have no shame
       in what's there
hidden more beneath the skin
       I just don't want to
                    talk about it
©2015 j.g. lewis
This month was all about the poetry.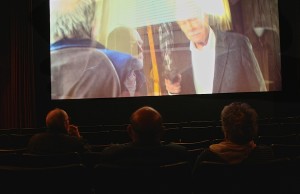 I didn't watch that movie
but I'm familiar with the scene
and how it ends
or when it starts
the moments in between
I haven't seen the movie
though I'm sure I wrote the book
hopeful when it all began
now I can't read it
I can't look
This month is all about poetry.
Something new every day.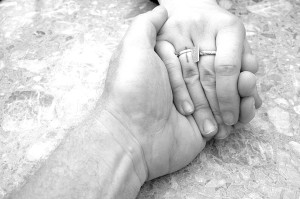 She first held my hand
five delicate fingers, swallowed up
in my palm. Fingers grasping
                            at my fingers.
Tiny.
No indication of such a big life.
                           There was comfort
                            Reassurance.
                            A small hand, I thought I could
                            hold it forever.
              Tighter
              to keep it there.
              Stop it from growing
The hand has grown, still delicate
                           there
                           in my palm.
Now that of a woman
like no other
a part of me.
Like
no other woman.
                 She is full with 
                 room to grow
                                    to emerge.
                            She is what I have, and
                            the one who is
                                             always there.
As I have tried to be.
A strength more than physical
difficult
to comprehend.
A gentle patience, a
small hand,
wisdom larger than
life itself.
                            I want to hold her hand
                            a while longer
                                                  to reassure
                             I have done something right
                                                          in this world.
When there
I have no questions.
None of myself, as a human being
                                     or otherwise.
                           I host
                           too many doubts
                           which have withered
                           my ability
                           to see.
In her I see what I am and
what I could be.
If nothing else,
the one good thing
I can be
and will always be
to her.
©2015 j.g. lewis