j.g. lewis
original content and images ©j.g. lewis
a daily breath...
A thought du jour, my daily breath includes collected and conceived observations, questions of life, fortune cookie philosophies, reminders, messages of peace and simplicity, unsolicited advice, inspirations, quotes and words that got me thinking. They may get you thinking too . . .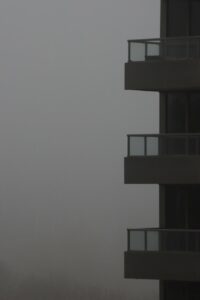 Morning fog limits perspective.
As much surprise as wonder,
as isolating as illuminating,
we naturally want to see further.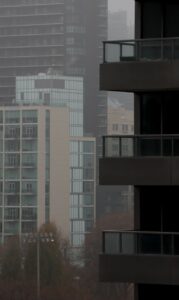 Your vantage point stays the same.
Captivated throughout the day,
you may well stand where you are,
only the focal point broadens.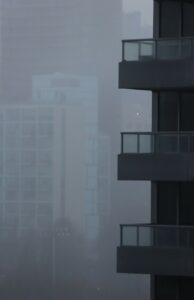 Daylight eventually finds its way,
you can easily see the difference.
Darkness will come, it always does,
the view will be different tomorrow.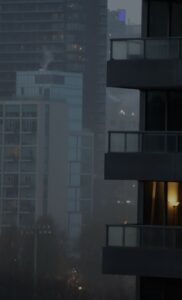 11/28/2022                                                                                                                                                                                        j.g.l.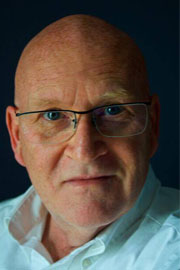 I'm like a pencil;
sometimes sharp,
most days
well-rounded,
other times
dull or
occasionally
broken.
Still I write.
j.g. lewis
is a writer/photographer in Toronto.

Follow on social media
Keep in touch
Enter your email to receive notification of significant posts. Don't worry, I won't clog up your inbox or sell your data
logical and chronological
archives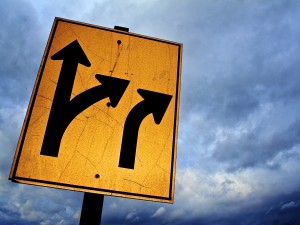 Decision Time
What will I do today? This week?
Each day I ask this, of myself. I ask this of others;
daily, hourly . . . each second of every minute I ask questions,
and
with each question comes a decision.
We all make decisions
all the time.
Continually.
Where to go, what to do, what to buy, whether to stay,
what to say,
how to say it, how to ask a question. ?????
All decisions.
Each and every act, goal, accomplishment or
failure, begins with a decision.
How can I be sure the decisions I make are right, or proper, or ethical . . . even moral?
I can't.
I can try.
I can leverage all my knowledge and experience, and hope, and plan,
but even then I can't be sure the decisions I make, at that time, are correct.
I am like everybody else.
We all struggle with decisions.
Many, or even most, of the decisions we make involve someone else. In fact, many of the decisions we make must function, or cooperate, or align, with decisions made by others.
And that is hard.
Even the simple decisions we must make are hard.
Every decision is one of hundreds of inter-connected, though seemingly unrelated, decisions made each day.
Life is a cumulative series of decisions.
Your decisions impact the lives of those around you; those you love
or those who, just by their nature of being where they are or what they are,
are just there.
Every day.
Every day we make decisions.
You decide how you will be viewed, how you will be remembered,
how you will be accepted, or how you will accept others.
All decisions.
We wake and walk upon each decision we make.
Some, in fact most, decisions are irreversible; resolution is not even in your hands.
And the decisions made by others may possibly be the most difficult decisions to deal with.
You are forced, without having to decide, to deal with the consequences
you had never intended.
One decision leads to another, and there is always the danger of collateral damage.
And if we don't question the decisions made by others, we wonder: why they did that; why they said that; why they left, or let you go?
All are questions fuelled by decisions, and decisions made without your input. Mainly
decisions made with little care or without concern for you.
Then again it's not the actual decision that hurts, as much as it's how you react to the decision.
If you don't react properly, there is certain to be conflict.
Decisions can lead to arguments, as much as agreement, or conclusion, or worry . . .
Without decisions we do little, or nothing, to contribute to
this grand parade we call life.
Think about it.
There, right there, that's a decision; you have to decide how you will think about it
and what you will think about.
What will you think?
What choice will you make?
If you don't make a choice, you are leaving it up to a chance, or fate. Kismet.
And taking a chance is nowhere near effective as making a decision.
It might be easier, at the time,
but really it's not.
Not at all.
When we make the decision to leave it up in the air — to leave it to chance — that in itself
is a decision; not one to be taken lightly,
and one that can only lead to indecision.
Indecision can kill you, if not physically then morally, or spiritually.
Just as the wrong decision, or even the right decision at the wrong time, can
take its toll on how life should, or could, be lived.
With decision comes responsibility.
We own each decision we make, and every mistake made.
Spur-of-the-moment decisions often haunt us the longest.
So how do you make the right decision, without worry, without regret?
I suppose, above all else, it's a matter of being flexible, and even more so,
being fair.
If you are making a decision it should be made in fairness, and with intention.
And it should be made for all the reasons that are good and whole,
and right.
Not just right for you, but those you care about.
Think about it.
Ask yourself: What do I want . . . what do I really want?
Or,
is what I have what I really want?
Is it?
Make that decision.
Posted in Uncategorised
-->