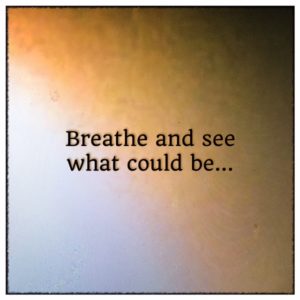 Believe in the coming day, the opportunities that will come, and the generations to follow.
   What is now is not what will be, and all we had is only a shadow of where we were.
   Evolution happens, no matter how well, or how poorly, we are prepared. If we have not readied ourselves for the times ahead, we may well gain a more meaningful experience by simply maintaining a spirit open to the expansion and contraction of our lungs, and allowing our eyes to wander.
   If we only look straight ahead, we will certainly miss out on uncertain wonders, necessary distractions, and our true potential.
   Breathe and see what could be, and let others notice exactly what you are.
Celebrate the darkness, and the light, that will guide you through another year.
© 2017 j.g.l.