j.g. lewis
original content and images ©j.g. lewis
a daily breath...
A thought du jour, my daily breath includes collected and conceived observations, questions of life, fortune cookie philosophies, reminders, messages of peace and simplicity, unsolicited advice, inspirations, quotes and words that got me thinking. They may get you thinking too . . .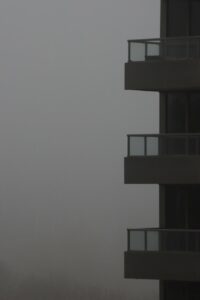 Morning fog limits perspective.
As much surprise as wonder,
as isolating as illuminating,
we naturally want to see further.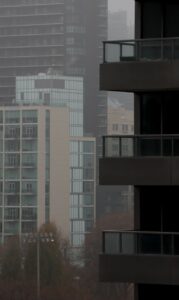 Your vantage point stays the same.
Captivated throughout the day,
you may well stand where you are,
only the focal point broadens.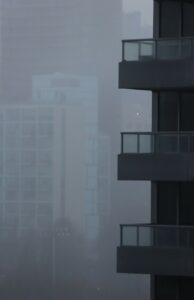 Daylight eventually finds its way,
you can easily see the difference.
Darkness will come, it always does,
the view will be different tomorrow.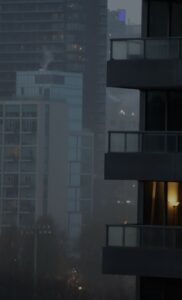 11/28/2022                                                                                                                                                                                        j.g.l.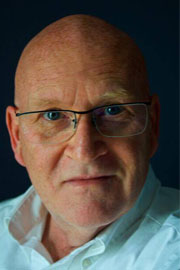 I'm like a pencil;
sometimes sharp,
most days
well-rounded,
other times
dull or
occasionally
broken.
Still I write.
j.g. lewis
is a writer/photographer in Toronto.

Follow on social media
Keep in touch
Enter your email to receive notification of significant posts. Don't worry, I won't clog up your inbox or sell your data
logical and chronological
archives
Listen . . .
not to the mental graffiti and emotional traffic staining your thought process,
and not to the persistent and ever-present vocabulary of the naysayers and ne'er-do-wells. It is only noise.
  Listen, past the clutter that distracts from your true thoughts and intentions, and find solace by being, seeing, and believing in your self.
  Your voice counts.
  The voices of others — at times knowledgeable and appreciated — still do not speak earnestly to who, or what, you need to know.
  Only you can do that.
  While it may become difficult deciding, or culling through the options and potential solutions to personal predicaments, only you can find the answer.
  You.
  Only you possess the knowledge and thoughts that are best for your self. Consult your memory; remember how it was or how it could have been. Utilize the wealth of wisdom built up over your time on this planet. Yes, you've made bad decisions in the past, and these should also be referenced.
  Remember.
  It is important to be aware we all cannot survive in isolation, that we live in world requiring us to deal with a wide variety of people and personalities. In this diversity we find ourselves.
  We are individuals.
  Avoid the trash talk and melodious bafflegab of the soul-sucking corporations trying to steal your persona by turning you into somebody else, or be like all the others.
  Be yourself.
  If we buy into the marketing and messages of timeworn merchants of confusion, or the chatter of threadbare zealots, you cannot, and will not, see past the borders they set up before you.
  Establish your own boundaries.
  Remain as individual as you are, listen to your self, and be reminded it is a voice of value. The opinions and attitudes of others often invade plans of where you want to go.
  Heed the good advice offered, take it with grain of fault, and make sure it is good for you.
  Don't let the noise steal your piece.
                                                                                     j.g.l.
Posted in A daily breath
-->