j.g. lewis
original content and images ©j.g. lewis
a daily breath...
A thought du jour, my daily breath includes collected and conceived observations, questions of life, fortune cookie philosophies, reminders, messages of peace and simplicity, unsolicited advice, inspirations, quotes and words that got me thinking. They may get you thinking too . . .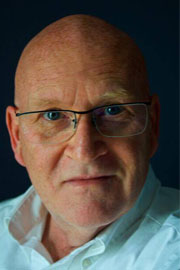 I'm like a pencil;
sometimes sharp,
most days
well-rounded,
other times
dull or
occasionally
broken.
Still I write.
j.g. lewis
is a writer/photographer in Toronto.

follow on social media
keep in touch
Enter your email to receive notification of significant posts. Don't worry, I won't clog up your inbox or sell your data
logical and chronological
archives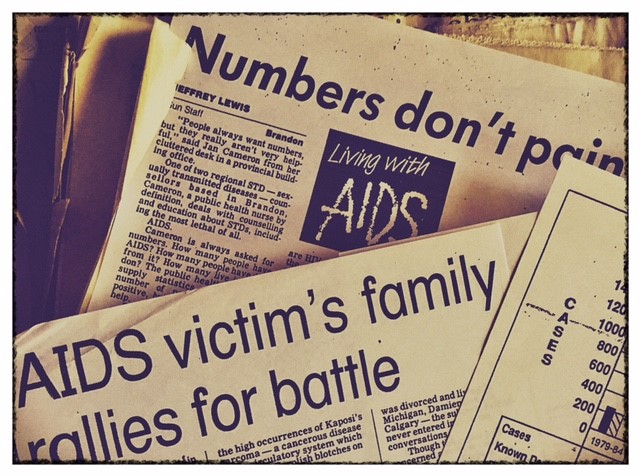 I knew him.
We were not friends, but the friends we each ran with moved within the same circle. I knew his twin sisters as well, with the same familiarity. We went to the same junior high school, took no classes together, we were both in a few school plays, and went to some of the same parties and concerts. We were both young, then.
I read his obituary 25 years ago.
I hadn't seen him in years. I switched schools and had no idea where he was headed. Not until I read the newspaper. His family provided an update of where his life had taken him, up until his time of death.
The obituary also said he died of AIDS.
Those were brave words to include in an obituary a quarter century ago, especially in the rather conservative prairie city we grew up in.
Working as business writer at the daily newspaper and, moved by the honest words of a loving family, I wrote an editorial column about the young man, and about AIDS; about what I knew about the stigma and stereotype surrounding the disease. The column received mixed reaction with many, many angry responses, but some very positive. I also received a phone call from one of his sisters, and then spent a morning with her, talking about her brother, her family, and the disease itself. Ultimately the topic of the day was love.
Outside of the already-published column I knew there was a deeper story and, in between the regular news cycle, spent the next six months of 1991 researching and writing, enough to produce a seven-part series entitled Living With AIDS.
The body of work covered not only the medical, practical, and educational sides of a disease the world was just coming to understand, it included the compassionate side of a couple and a family with first-hand knowledge of how the invasive disease rips a body apart. The series angered some, enlightened many, and rewarded me with a major Human Rights Journalism Award.
December 1st is World AIDS day. It came and went this year and, to me, doesn't seem to be all that it once was. Yes, you will listen to a few extra features in the media, but AIDS no longer grabs the headlines like it had in the past.
You don't see the red ribbons on lapels as often as you used to. The charities and organizations founded over the years still exist, and are very active, but they have blended into the societal landscape and no longer stand out as they once did.
A lot has changed over the decades. A lot has been accomplished. AIDS and HIV (the virus leading to AIDS) are still major sexually transmitted diseases, but not the STDs they were 25 years ago.
It is not the same Sexually Transmitted Death.
Since its discovery in 1981, according to the World Health Organization, more than 25 million people have been killed by HIV/AIDS. It is estimated more than 34 million people are living with the disease worldwide, the majority in sub-Saharan Africa. Some news sources indicate even higher numbers.
The statistics are numbing.
There is still no cure for AIDS, but ongoing research has produced drug treatments which no longer just alleviate pain or arrest symptoms. Life is now sustainable, and can be prolonged, for those exposed to, or living with, the disease.
Just last week a major vaccine trial was announced. There have been animal trials previously, and other attempts at vaccines, but this trial provides greater hope than ever before.
This kind of hope never existed for the young man I once knew.
I thought about him last Thursday. I even went through now-yellowed copies of some of the stories I had written so long ago. Yesterday I read the letter the man's partner wrote to me while I was working on the series. This was a man with whom I spent an entire afternoon on the phone as he shared his stories, and tears, about a man he loved. Together they shared everything, including the same death sentence.
During the months I spent working on the series, this young man's partner, his sister and brother, and father, opened their lives up to me, offering opinion, reality, support, and a reason for doing what I was doing.
It was a defining period of my career where I learned more about the human condition, and how even the slightest hope keeps people alive. My eyes were opened as a journalist, but more as a human being.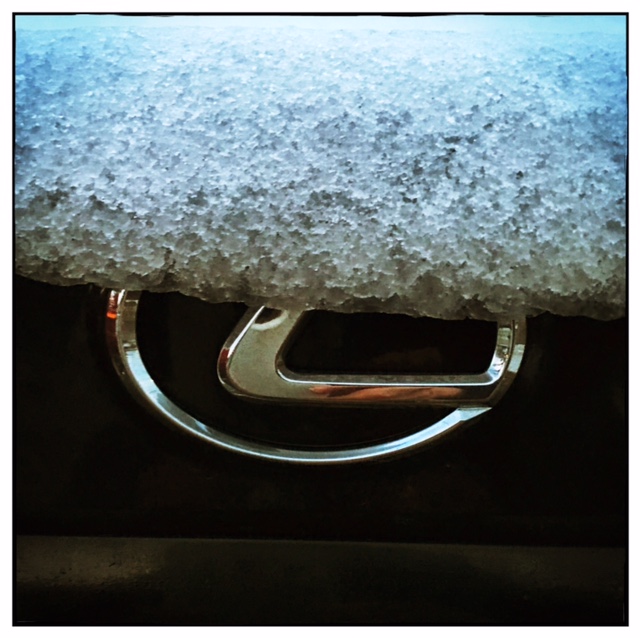 winter is trying
each darkened morning
eyes a gaping
windshield scraping
attention-seeking reminders
forcing
frost-bitten memories
of what is to come
long lonely
nights
to a bone-chilling sun
winter is trying
even ever-exasperating
once-cherished seasonal
song renditions
accident-inducing road
conditions
lungs seize and shudder
under icy breath
mercury temperatures
close
to certain death
                                               j.g.l.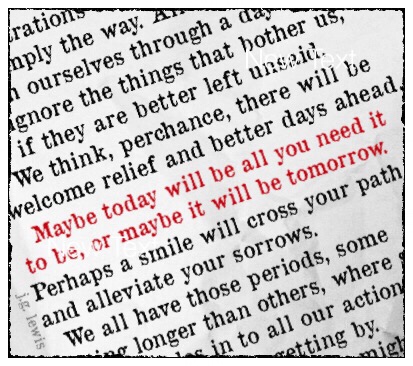 Frustrations often come and go, it
is simply the way. All too often we
push ourselves through a day trying
to ignore the things that bother us,
as if they are better left unsaid.
We think, perchance, there will be
welcome relief and better days ahead.
Maybe today will be all you need it
to be, or maybe it will be tomorrow.
Perhaps a smile will cross your path,
and alleviate your sorrows.
We all have those periods, some
lasting longer than others, where self-
doubt trickles in to all our actions or
attempts at simply getting by.
Today, or even tomorrow, might be
the time to give it another try.
 j.g.l.