j.g. lewis
original content and images ©j.g. lewis
a daily breath...
A thought du jour, my daily breath includes collected and conceived observations, questions of life, fortune cookie philosophies, reminders, messages of peace and simplicity, unsolicited advice, inspirations, quotes and words that got me thinking. They may get you thinking too . . .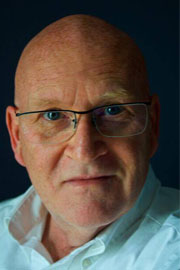 I'm like a pencil;
sometimes sharp,
most days
well-rounded,
other times
dull or
occasionally
broken.
Still I write.
j.g. lewis
is a writer/photographer in Toronto.

follow on social media
keep in touch
Enter your email to receive notification of significant posts. Don't worry, I won't clog up your inbox or sell your data
logical and chronological
archives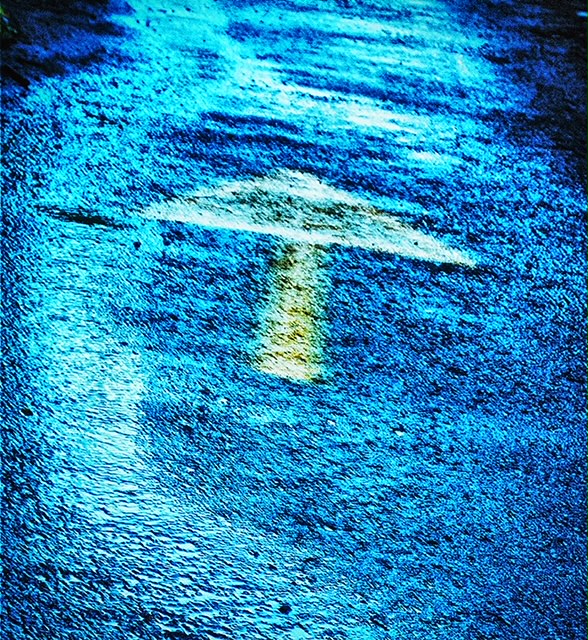 Next week will be next year.
It can happen that fast, or
it will take its time, as it has
day by day all through the past.
It has been that kind of year,
with that kind of face.
Less than unpredictable, yet
full of surprise, these days
have given us space and time
to soak in each second,
It has been that kind of slow.
It has been that kind of pace.
It has been the year we'd all
like to forget or replace
with even the year before,
or that totally shitty one
nine years back; or
the one (you remember)
even before that.
We might settle for any year
except the one we just had.
Last year was cruel
and contemplative and so
unfortunately bad. A year
almost done, with our sights
not yet clear, let's look ahead
to what soon might be near.
12/28/2020                                              j.g.l.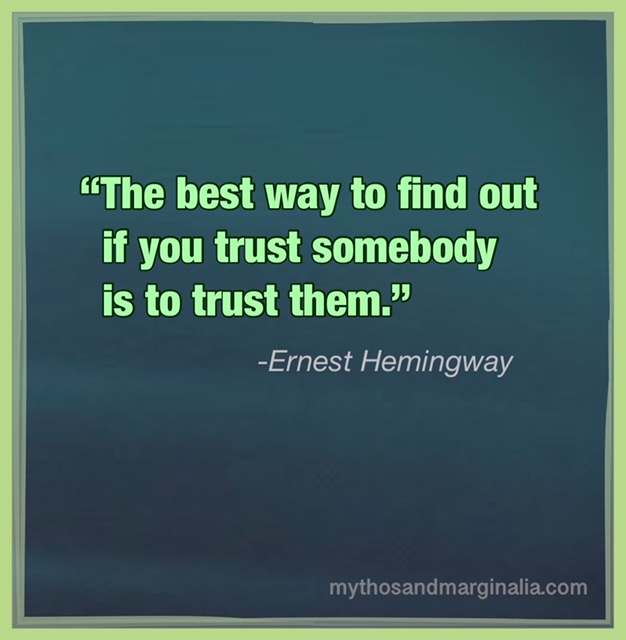 Trust is a give and take word, and not one to be taken lightly.
   In any relationship or encounter you give trust, or allow trust, often in the moment; many times without thought. You, in effect, trust yourself to trust others.
   You take trust at face value. Trust is, or should be, reciprocal. We trust that it is.
   Are we too trusting?
   Trust is earned. Trust cannot be replaced.
   Trust can be taken away as easily as it is given.
   To trust is to give of yourself without compromise.
   It takes trust. It takes time.
   Don't give up.
   Trust yourself.
12/27/2020                                           j.g.l.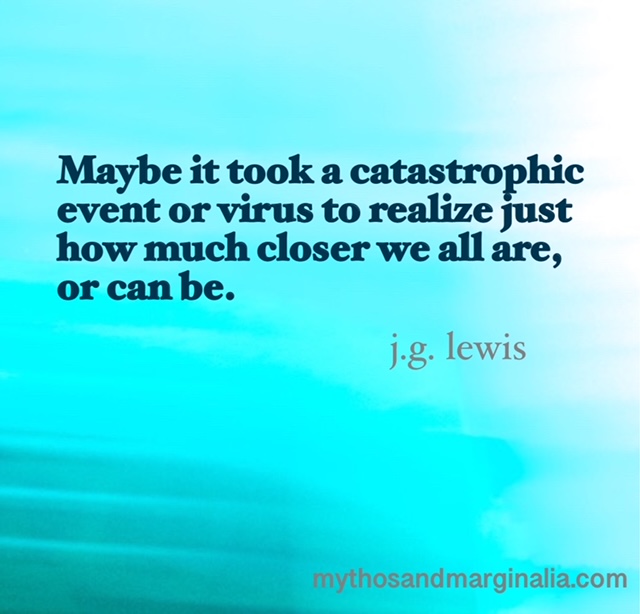 I think, all to often, we are overwhelmed by the size of this planet, the enormity of it all geographically, and the sheer number of its inhabitants.
   It's a big world.
   This year Earth seems even larger, as if there is greater distance between those we love and the people we know. Physical distancing and travel restrictions have, in so many ways, limited our capacity to see, feel and touch fellow our human beings.
   But maybe it has also allowed us time to think about those people and, perhaps, even encouraged us to reach out more often, or a little further, to those faraway friends.
   Maybe we have found other ways to stay connected, or realized the communication tools available that allow us to, in effect, wave to our neighbours across the street or across the globe.
   Maybe we can now value communication a little more, and that wave or comment can take on greater meaning.
   Maybe it took a catastrophic event or virus to realize just how much closer we all are, or may actually be.
   Maybe we will recognize, or realize, just how good it feels to reach out.
   We are only a keystroke away; we are that close.
   Thank you for being there.
12/26/2020                                                    j.g.l.