j.g. lewis
original content and images ©j.g. lewis
a daily breath...
A thought du jour, my daily breath includes collected and conceived observations, questions of life, fortune cookie philosophies, reminders, messages of peace and simplicity, unsolicited advice, inspirations, quotes and words that got me thinking. They may get you thinking too . . .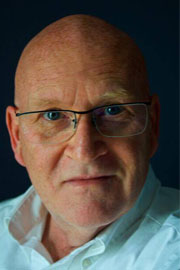 I'm like a pencil;
sometimes sharp,
most days
well-rounded,
other times
dull or
occasionally
broken.
Still I write.
j.g. lewis
is a writer/photographer in Toronto.

follow on social media
keep in touch
Enter your email to receive notification of significant posts. Don't worry, I won't clog up your inbox or sell your data
logical and chronological
archives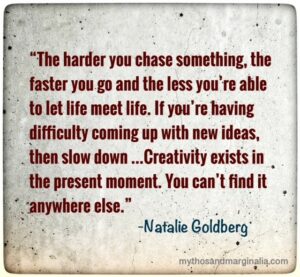 Inspiration moves in slow motion these days… for me, any way, so it seems.
Concentration becomes negotiation, as I try, as I write, as I wish to communicate thoughts or ideals.
I'm trying to slow down, but my pencil moves to swiftly. My scrawl, at times unintelligible, it gets messy; but then so is life, at the moment.
So I continue writing, trying to adjust the pace, my sense of grace, or to simply find my place on the page, or otherwise.
08/28/2022                                                                                       j.g.l.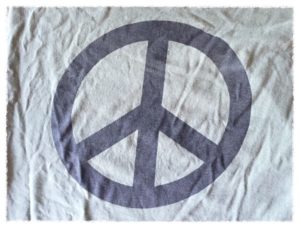 What ever happened to
the peace and love we spoke of,
decades before? Our realism of idealism
before capitalism; humanity above profit.
Conscious thought. Truth.
Was this a concept
within a dream, altered by greed
and get-rich-schemes
that became the way of the world.
Do we know how it happened?
Can we understand? Why?
Each generation judges those before,
every generation knows a state of war.
This reality becomes hard
when the violence is right there
in your backyard. Fact.
Something is not the same.
We were young once. Age
now testimony to where we have been,
what have we witnessed, and
how we have failed those
who shall follow. Evolution.
How do we speak of freedom?
Can we hold a stranger's hand?
Are weather-beaten symbols and
time-ravaged slogans relevant any more?
Honesty. Do we remember
how to make love, not war?
© 2019 j.g. lewis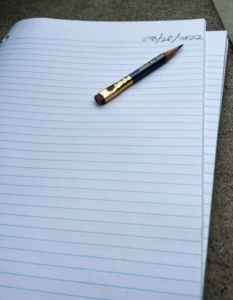 A new notebook: a place to contain my thoughts. A few pages of my last notebook remain, but now – right now – I need a fresh start.
   I couldn't wait for September (only days away) and I didn't bother sharpening a new pencil.
   I sit in the park with the pigeons, as the parents by the playground allow the children to frolic freely; I intend to do the same with my words and let my thoughts fill the page (maybe two or three), a smattering of poetry, or just words of interest (if only to me).
   Write now; right now.
08/26/2022                                                                           j.g.l.