j.g. lewis
original content and images ©j.g. lewis
a daily breath...
A thought du jour, my daily breath includes collected and conceived observations, questions of life, fortune cookie philosophies, reminders, messages of peace and simplicity, unsolicited advice, inspirations, quotes and words that got me thinking. They may get you thinking too . . .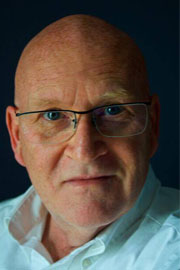 I'm like a pencil;
sometimes sharp,
most days
well-rounded,
other times
dull or
occasionally
broken.
Still I write.
j.g. lewis
is a writer/photographer in Toronto.

follow on social media
keep in touch
Enter your email to receive notification of significant posts. Don't worry, I won't clog up your inbox or sell your data
logical and chronological
archives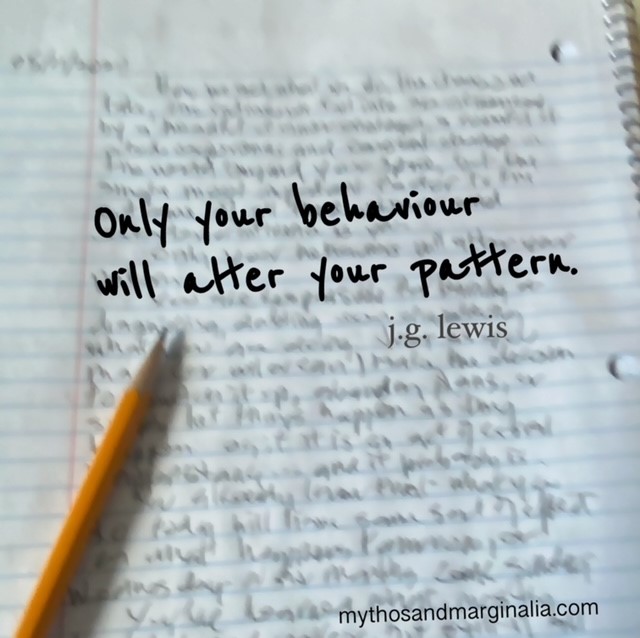 How we act, what we do, the chances we take and routines we fall into, are influenced by a headful of inner dialogue, a roomful of opinions, and experience that is constantly changing the world beyond your space.
   Right now.
   Still, the single most important factor to all this excessive interior and exterior stimuli is your reaction.
   Only your behaviour will alter your pattern.
   You are responsible for learning or diagnosing, even doubting, what you are doing. Just as you may, or will (or can) switch it up, abandon plans, or simply let things happen as they happen as if it is an act of casual happenstance… and it probably is.
   You already know what you do today will have some sort of effect on what happens tomorrow, or Wednesday, or six months come Sunday.
   You've learned that, mostly from trial and error, but it still adds up to learned behaviour.
   How is that serving you now?
   Can you answer that question honestly, or will you have to wait until Wednesday; or Sunday?
   You know the answer, you do, even if you won't admit it to yourself (that may be your pattern) and sometimes the answer is more of a question.
05/04/2021                                         j.g.l.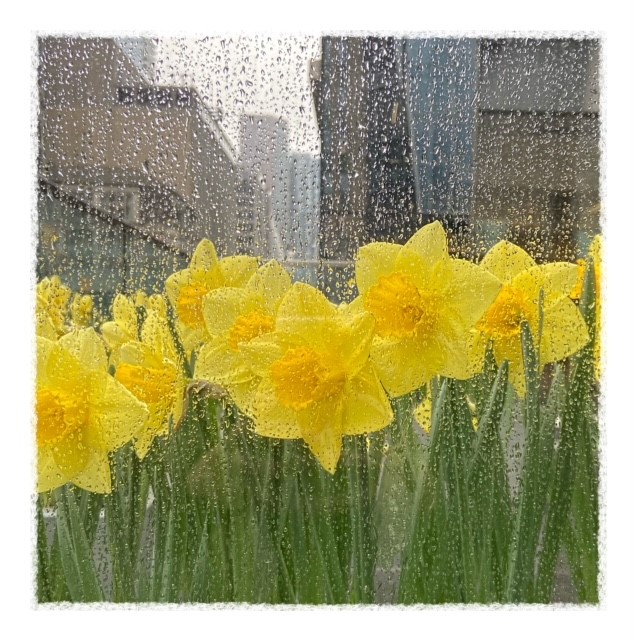 There is warmth and comfort where I am: inside.
   On the other side of the glass, it promises to be nasty and wet, as it has been more oft than not over the weekend and the days proceeding. Spring is taking its time arriving and April showers runneth o'er to May.
   Even today.
   May rain, May snow (these days you can never know), but it seems less likely now than it was the other day. After all; it's May.
   There is the urge to settle in with a book on this side of the glass, rather than undertake my morning wander about this city. There is no particular place to go, and I usually do; rain or snow.
   I don't feel like it today.
   I long for summer's heat and, day-by-day, I seem to be hoping more and receiving less.
   Look out the window.
   The view changes daily, but it is still outside.
   It is where I should be and, despite this seasonal objection, it is where I will go.
   Today.
   I will get out of my climate-controlled comfort zone.
   Yes, at times, it is easier said than done. But I will as I should.
   There is a big world out there, with so much to discover and much more to know,
I need to get outside and live. Behind the glass, I am only existing.
05/03/2021                                               j.g.l.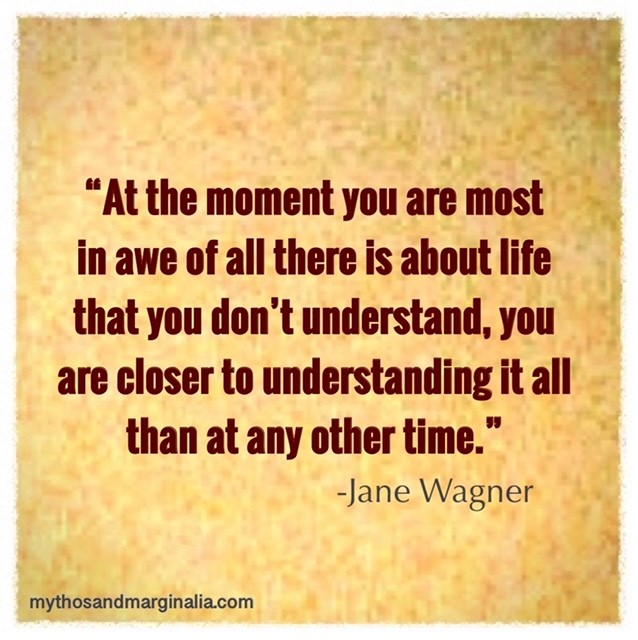 How much can you comprehend, and how badly do you truly want to understand the wonders of life? This life: the simplicities and complexities.
   All of it.
   There is so much now (more than there used to be), and more each day.
   Can it be measured?
   Do you ever wonder exactly how much wonder you hold, or even wonder whether you will ever figure it out?
   Keep wondering.
   Be in awe of how much more you have to see, believe, and be amazed by. Infinitely.
05/02/2021                                            j.g.l.